Unemployed at fifty is a stark reality for millions of Baby boomers and Generation Xers that are in their late 40s and 60s.What's the solution?  More of the same?
There is a solution but this may require a shift in how you approach earning money and creating long-term wealth.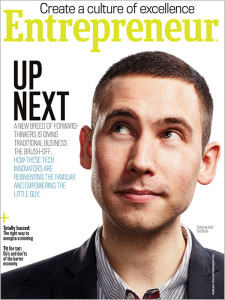 Thousands of men and woman are struggling, being down-sized or even losing long-time careers.  They're unable to maintain the life-styles they were accustom to in the last few decades.  And these two age groups are not the only ones affected by this economy.
Generation Y (the millennials) now in their 20s and 30s, struggle to pay back over one trillion dollars in student loans and are having difficulty finding good paying jobs and careers. Many of them still live with their parents!   Then there's the Z Generation or Internet generation born between 1994 and 2010. The Z's are by far the most tech savvy, connected, self-educated group. These kids are learning first hand from their Parents, grandparents, brothers and sisters about what NOT to do.
A recent article in Entrepreneur magazine calls them the New Entrepreneurs.  They're "focused on working for themselves" rather than someone else.  Hmm, that's a clue … Why not follow the lead of Generation Z?
Here's the good news. In this new economy even if you're unemployed at fifty or what ever your age, the future for young and old micro-entrepreneurs is brighter than ever!  But first some of you might need to make some adjustments on what you believe about business and creating wealth.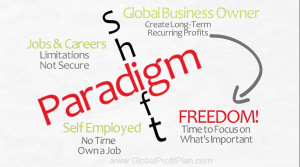 It's called a Paradigm Shift. Let's do a quick overview of how people make money. Most people have a Job or a Career and then some have small businesses and are Self Employed. Although this may not have been true in the last century, if you're looking for long-term wealth creation, jobs have limitations and are not real secure. Although people used to be able to build wealth working 40 years 40 hours a week. Times have changed. Now the average employee changes jobs every 4 years. Although you may have more control, If you're self employed you essentially OWN a JOB. The SELF employed lack time freedom and usually become a slaves to their business. And here's a major problem, they can only make money if they're present, working in the business.
Now the solution. Because of the Internet, technology and ease of communication, this new Economy enables you and I to become global business owners and create long-term recurring profits with Network Marketing. Network or Relationship Marketing works if you're serious, find the right company and treat it like a business. I've been doing it full time since 1994.  Why not take control of your own future?
After the foundation is laid, your business gives you FREEDOM. Profits keep rolling in month after month and year after year whether you're working or taking time off. Don't get me wrong, it's a real business not a get rich quick scheme.   Follow the business system and as your network grows, you'll have more time to focus on what's important to you. Your global business enables you to create financial freedom anywhere, anytime. Whether you're on the beach spending time with the family or enjoying nature. Work in your pajamas or with your kids in your lap. Even while taking time off. No matter where you're at a global business life-style eventually provides ultimate freedom!
Let's summarize…
You have the flexibility to work when and where you want
Work part-time – You can keep your job while building your dream business.
There are NO limits to what you can earn! Your income increases exponentially
Leverage technology to grown your business and make a lot new friends around the world.
 Build your own dream rather than your boss's dream! Create Perpetual profits!
Now it's important to find the right business.  If you're interested, please go to www.NetworksIncreaseNetworth.com.